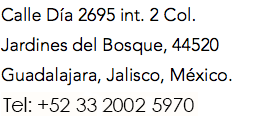 We are specialists in transporting dangerous goods and grade food, Dangerous Goods Regulations (DGR), revision of technical letters, labeling, buffer material, we have permits and regulatory procedures to ship goods by sea.
Our operations are carried out through the agreements we have with the main shipping companies and NVOCC of the world, managing to cover global logistics chains with our business partners strategically positioned in the different points of interest of the world market.
We have our own structure in Mexico airports, operating offices, maint enance of direct operations, IATA, without intermediation, our warehouses and customs patent are located near the customs of access to the airport, we have the necessary permits and the authorizations to enter and remove goods from Customs. We have business alliances with the most important airlines based on a fixed monthly volume, with guaranteed spaces and the best competitive rates of the local market.
At RUTRU logistics we are your best ally in land transportation in USA, CANADA and Central America. We have strategic alliances with the main land lines within the North American, Canadian and Central American territory, ensuring the service of your cargo in time, form and cost.